Master Coach Sandi Amorim
If you're tired of resolutions and ready for a better feeling way to create what you want this year...
Join Sandi for two days of inspiration and support to reclaim your time, energy and freedom so that you can create what's next (even if you're not sure where to begin)!
From the comfort of your home
Does any of the following describe your experience of the past two years?
Exhausted by obligations
Tired of tolerating what drains you
Reeling from ongoing challenges
If you said yes, I get it, I have felt almost all of it too.
I have also felt a growing need to interrupt old patterns and now is the time do something new.
It's time to less obligation and more creation of what you really do want.
Traditionally, R+R has meant rest and relaxation.
Now, more than ever, you need to know that you're not alone and support is available.
Whatever challenges and celebrations, progress and setbacks you experienced in the past two years, it's time to create an opportunity for reflection so that you can create what you want this year from a better-feeling state.
It's time to move past the challenges.
It's time to make space for what you want more of.
Because creation takes time.
It doesn't happen on January 1st or in twenty-one days.
Creation germinates, quietly, patiently, reaching through the dark of winter for the light that finally blooms.
Abraham Maslow said
And so it is with you.
Clearing the energy of 2020 makes room in your life so you mindfully create what you most want in 2021, giving yourself the gift of clarity and renewed energy.
This year's R+R retreat is an invitation to refresh your life and reset your intentions.
Because it is time to bloom!
Learn the Created Life process that has helped women overcome circumstances and challenges that often stop them from creating what they want in their life.
Those dreams, that life you think is out of reach might be closer than you think.
At RESET 2023, I'll show you what I discovered for myself and then, taught women just like you. You might be surprised - like I was - to find out it was simpler than I imagined.
This is NOT a "plan and set goals" type of event!
Online from the comfort of your own home.
Are you unsure of how to bring your dreams to life after the past two years' of challenge?
Maybe, you're not even sure what your dreams are.
You are not alone, my friend.
Reclaim your values
Embody your desires
Scrutinize your goals
Envision a new future
Trust yourself to say YES
Whatever setbacks or challenges you may have experienced the past year or two, it's time to reset your thoughts and feelings so that you can take more aligned actions in your life.
If you're like most women, you know how to love and support others but at what cost?
During RESET 2023, you'll begin the process of clarifying what you want for yourself.
You'll put yourself first, maybe for the first time in months (or even years).

Over the course of two days together, you will have the time and space to:
Clear the shoulda-woulda-coulda thoughts from the past
Claim the dreams and desires you want now
Create and ground yourself in a new vision for 2023 and beyond
There is so much you want to be, do and have in life that it can sometimes feel overwhelming.
It doesn't have to be.
"Clear the past. Claim your desires. Create a new future."
RESET 2023 is the place to start.
Join me for conversations, exercises and rituals in community, and from a place of support and encouragement.
This won't be all hype and rah rah.
Instead, I'll invite you to release the old to make space for the new in an intimate online setting.
Nourish your soul by spending time with like-minded women.
Experience rituals to honour your past and present, as well as envision a new future.
Uncover how you most want to feel this year
At the heart of it all is you showing up for yourself, telling the truth about what you want, and then calling in your beautiful new future.
"You wanna fly, you gotta give up the shit that weighs you down."
RESET 2023 is for women who are tired of doing it on their own. Women who are ready to create and thrive - together.
The truth is that if you could do what you wanted on your own, you would have done it by now.
The deeper truth is that we thrive when we work and grow together.
Give yourself these two days to reset your mental and emotional state, and remember that you really are wondrous.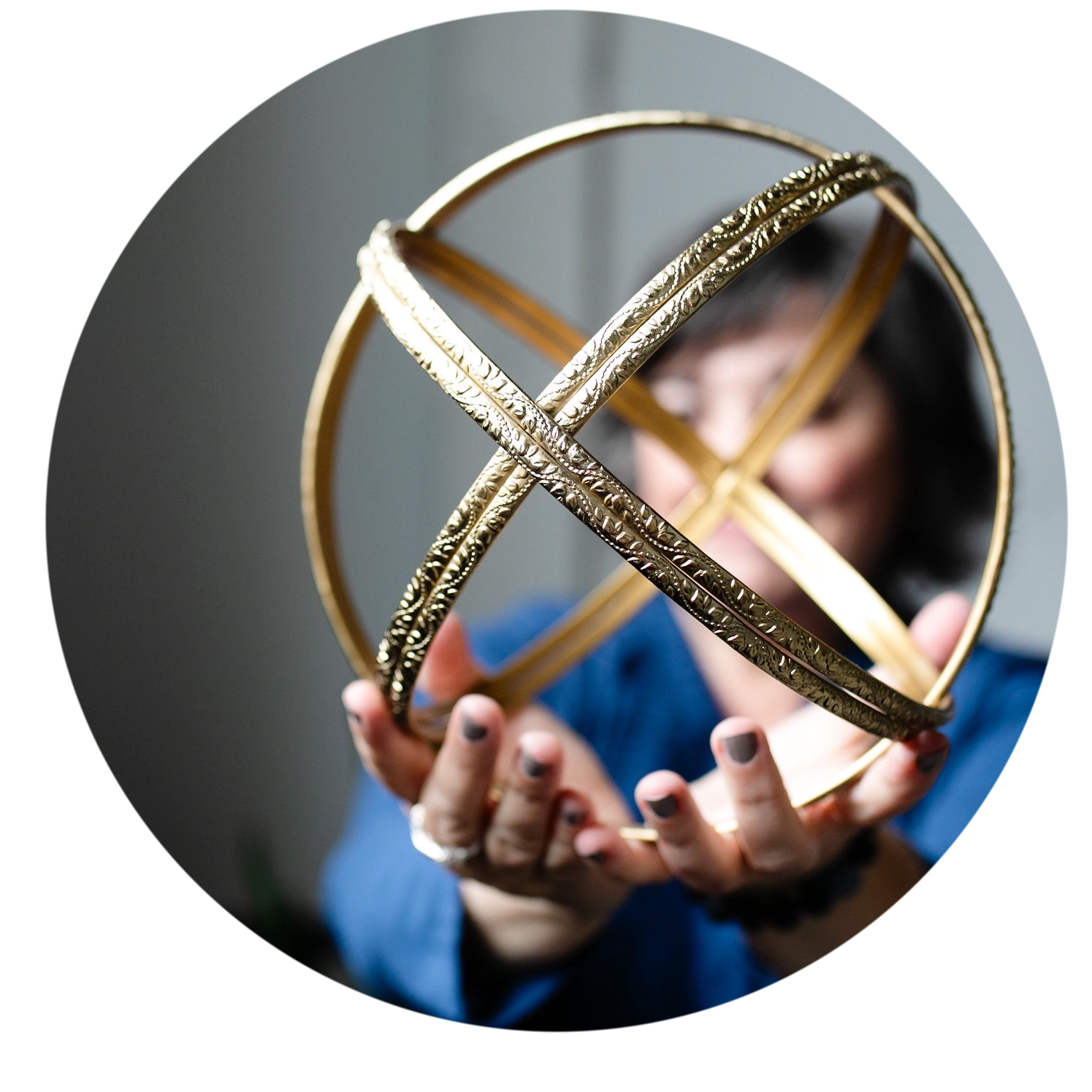 RESET 2023 is the experience you need
to remember that you are a creator and your desired future is waiting.
What if the best thing you can do for yourself is to make your desires and well-being a priority?
At RESET 2023, you'll be encouraged to do so because the truth is that you are always creating something.
Ask yourself:
What have you been working on? 
What would you really like to create instead?
When you create unconsciously, you create by default.
When you create with intention, you create by design.
The good news is that change always begins with you.
RESET 2023 will guide you with strategy and support to help you overcome whatever you might be feeling is in the way this year.
For some, it's old beliefs and patterns, and for others, it's about time and energy management.
Maybe you're saying yes to people and commitments that drain your energy.
Now is a very good time to interrupt this pattern.
Praise for the Created Life...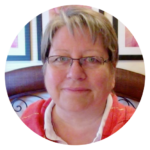 "Sandi's leadership, unassailable integrity, and devotion to holding space for all of us created a remarkable experience."
- Annabel Melnyk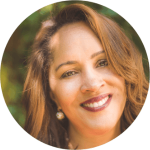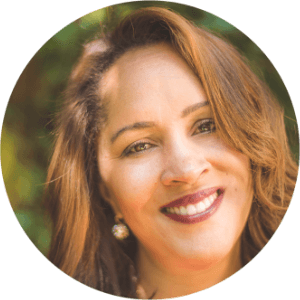 "Sandi leads women to create the results they want in their lives. The energy she brings through her authentic truth-telling and no bullshit approach leads women to abandon their perceived barriers while stepping into the life they envision for themselves."
- Jennifer Quarles Gray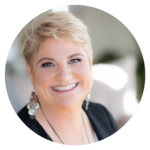 "I am still basking in the wonderful glow of a weekend with amazing women. Thank you for this gift."
- Jenell Newell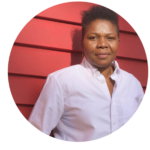 "This weekend retreat blew me away. I made lifelong friends. I showed up and told the truth. I cried, laughed and evolved. I gained more wisdom."
- Jean Roberts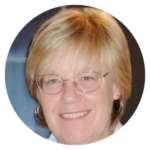 "I am looking forward to my future more than I have in a long, long time, and it's all the "fault" of this program."
- Carol Hess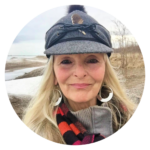 "Sandi is one of the most amazing coaches I've had the pleasure and challenge to work with. Her devotion to inspiring and igniting women to reach for the possible dream will forever be emblazoned on my heart."
- Kimberly Ananda Mallett
"Create whatever causes a revolution in your heart."
Clear the past. Claim your desires. Create a new future.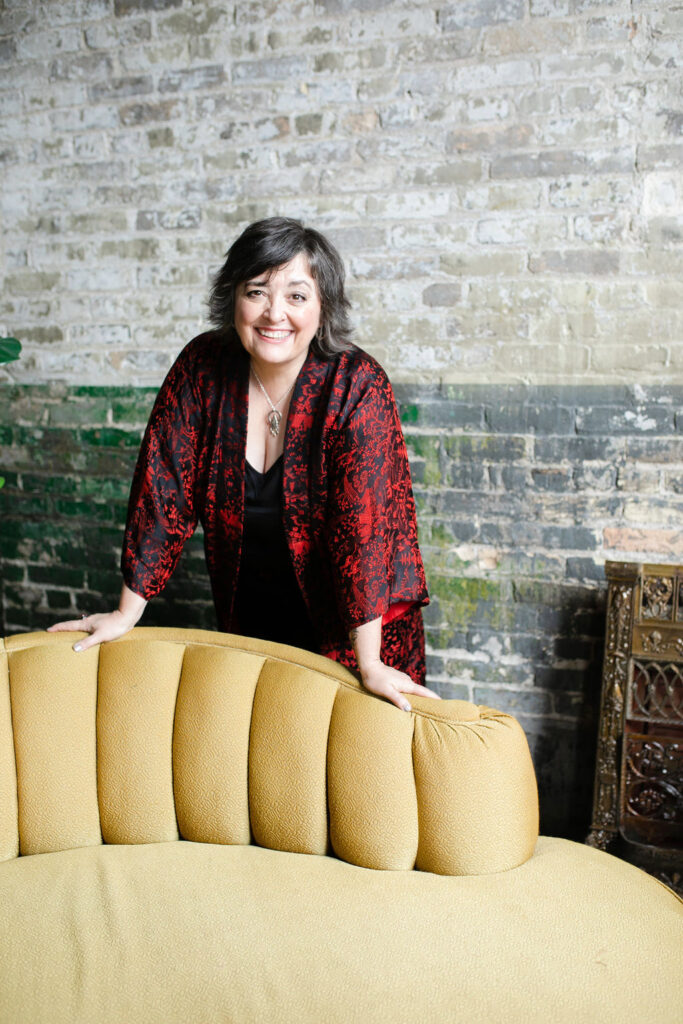 Led by Master Coach Sandi Amorim
Founder of the Created Life Academy + Author of The 100 Day Promise
Hi, I'm Sandi, a woman who's been her own boss for over twenty years. Mostly, because I've never been very good at following arbitrary rules.
I've known heartbreak, experienced loss, and had my most creative and successful years in business in my fifties. At 59, I've become the coach I wish I'd had in my forties.
I work with women who cringe at the word midlife, not because of their age but because of what society says about their age.
What if we could start a new conversation about this stage of life?
What if we talked about thriving instead of retiring?
Can you imagine?
I can, and it starts with RESET 2023.
First, we'll create a better-feeling plan for the year, and then, we'll dive into the future.
RESET 2023 is where you'll begin the practice of living a created life.
Are you ready to cause a revolution in your heart?
You'll learn tools and strategies for overcoming self-doubt and developing the mindset you need to create what you most want for 2023 and beyond.
You'll learn simple practices to integrate and embody these changes.
We won't work with external action-oriented strategies because like me you're more than ready to slow down the hustle.
When you take action from a place of fear, scarcity, or insecurity, your results will not feel aligned. Nothing will change.
However, when you set a clear intention and get clear on how you most want to feel, you wake up your desires and bring them to the forefront of your life.
What you create will feel magical.
I think we can all use a little magic in our lives right now, wouldn't you agree?
You'll be nourished in the following ways...
Two glorious days of meaningful conversation and support from Master Coach Sandi Amorim
Inspired exercises and breakout chats to keep the energy flowing
Embodiment practices to integrate the deep work you'll do
Guest speakers with wisdom to inspire new action
Practices and rituals for integration
Access to live sessions
RESET 2023 Workbook
Access to live sessions
Event recordings (within 30 days)
Bonus Session
BONUSES: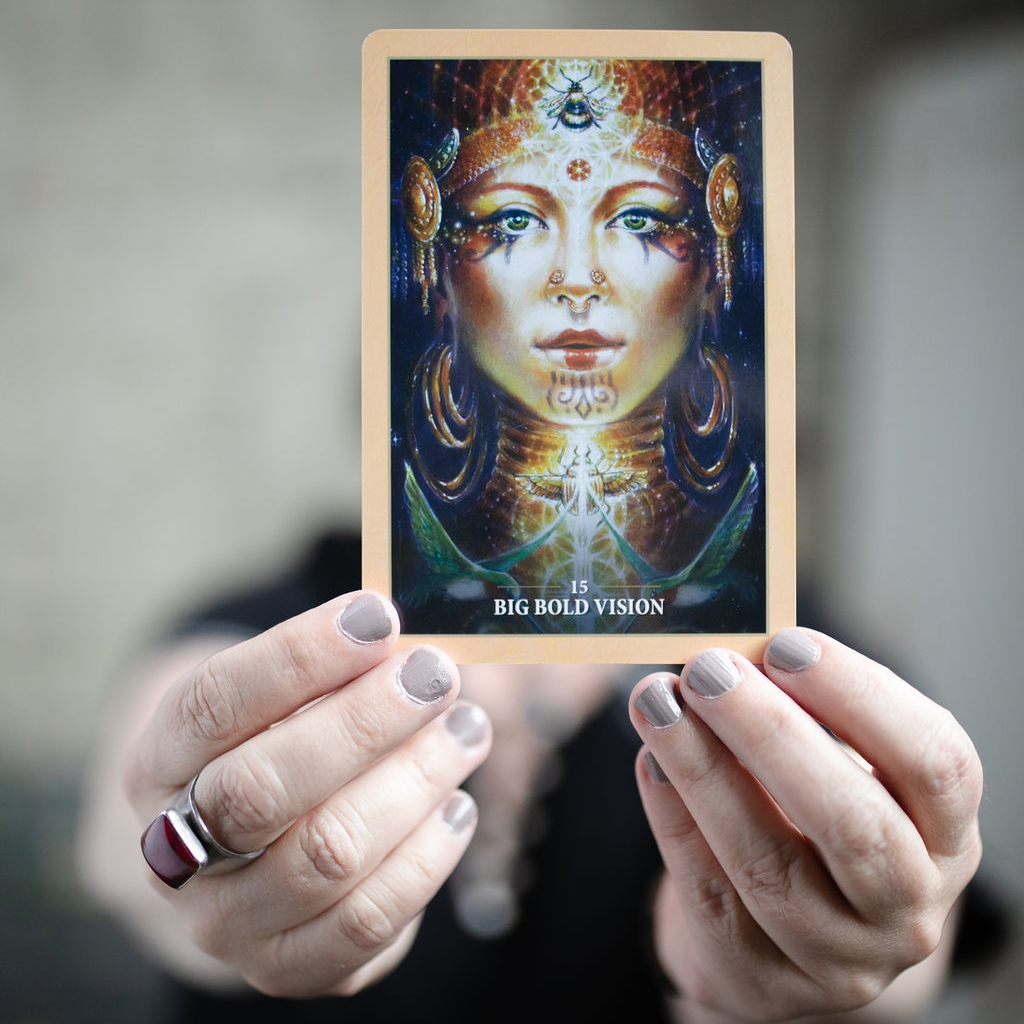 In our two days together...
You'll be guided through the Created Life process. It's simple and repeatable, based on what you most want to think, feel and experience in your life.
Then, you'll start creating MORE of what you really want in your life - with greater ease and a sense of true freedom.
RESET 2023 is not your typical virtual workshop where you sit back and watch.
Instead, I've designed it to give you an interactive experience with women just like you from around the world, and you'll have one important thing in common…
You want more out of life - from yourself, others and even, life itself.
"It's your life - but only if you make it so."
Here's what you can expect when you join RESET 2023:
Saturday, March 4, 2023 10:00am – 6:00pm CT
On Day 1 of RESET 2023, we begin by clearing the past so that you can confidently hit the reset button and move from default to design mode.
You'll learn how to:
Review the year to mine the lessons and gems.
Tell the truth about what's working and not working so you can stop tolerating the stuff that drains your energy.
Claim your values and most desired feelings to carry you through the year.
Once you've released this year's energy, you'll have more energy and clarity for what you would really love to create this year!
Instead of being stopped by circumstances, you'll become fueled by your own desires and your thoughts, feelings and actions will align to create new experiences and results.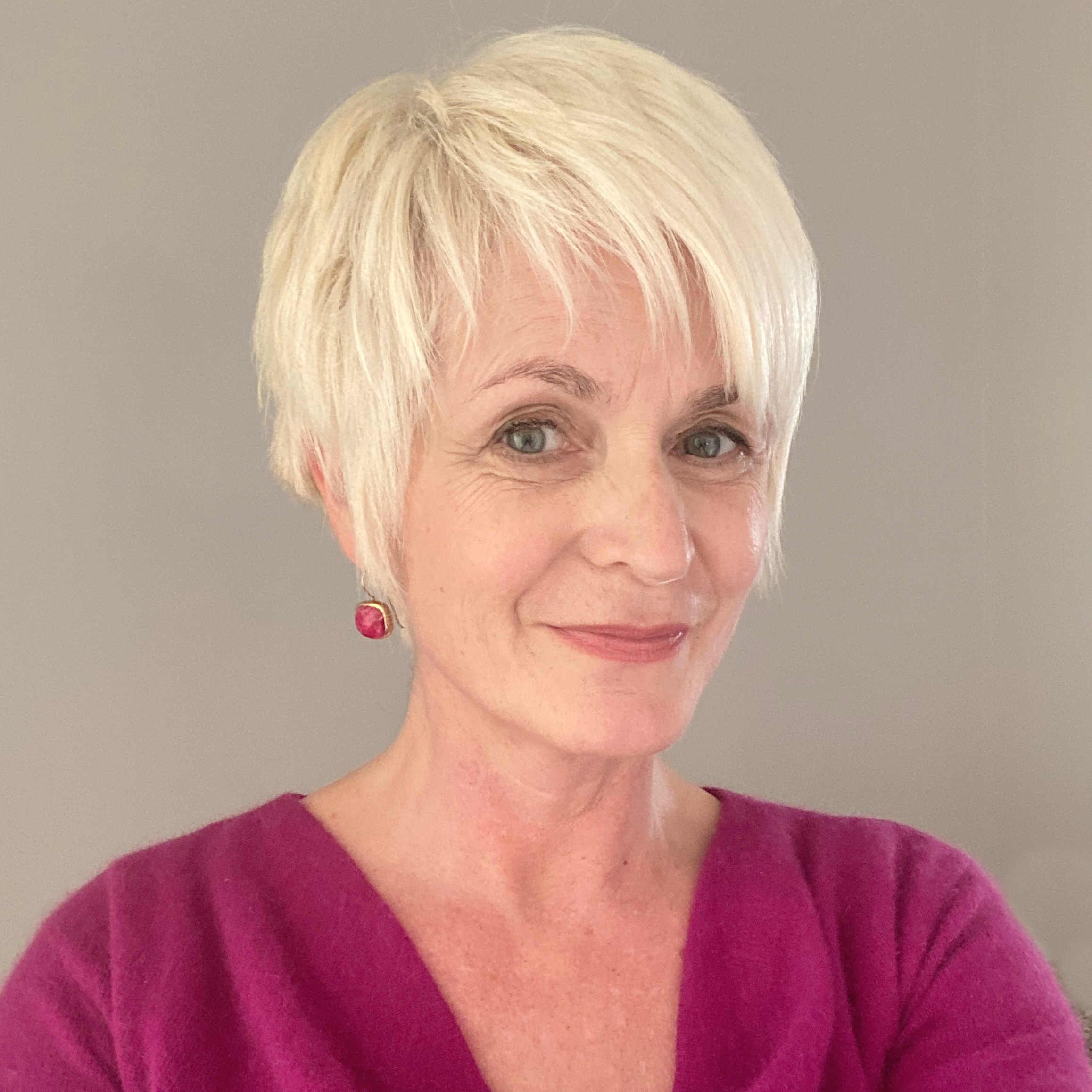 Somatic Therapist + embodiment teacher
How Your Relationship with Your Body Can Create a New Future
Clear the history held in your body to create a new future.
Linda is a creative, energetic Somatic Therapist and Embodiment Teacher that inspires people to live beyond their perceived limitations.
She has spent over 20 years exploring the physical, mental and emotional blocks that keep us contracted and unable to fully experience our power, passion and pleasure.
Linda believes that how we relate to our bodies directly impacts how we experience the world.
Qualified in Somatic Psychotherapy, NLP (Neuro-Linguistic Programming), Gyrotonic ® Gyrokinesis ® Body Rolling and Pilates, her latest passion and obsession is in the field of Interpersonal Neurobiology and Coherence Therapy.
"I'm still soaking in the weekend and have no words for the beauty of what I learned, felt and experienced these last few days. Thank you for leading us with such calm and graceful confidence. It was truly magical." 
Sunday, March 5, 2023 10:00am - 6:00pm CT
On Day 2 of RESET 2023 you'll be guided to tell the truth about where you are now and where you'd like to be so that you can begin the important process of bridging the gap.
You'll learn how to:
Conjure a new future as your desires, feelings and values guide you to a better-feeling future.
Align your thoughts, feelings and actions as a daily practice.
Make yourself a priority and show up for yourself in a whole new way.
You'll interrupt old patterns of self-sabotage, doubt, and scarcity and ignite clarity, confidence and even a bit of badass energy to propel you into the next year!
"It's less what the eyes see and more what the soul feels."
"Sandi Amorim's program, the Created Life, is a potent combination of research-based strategies, expert coaching, and community support that create results. I have created emotional intimacy with a partner, a home that feels like my personal oasis, and a life that makes me smile even on the hardest days. I'm living the tangible results of this work.
The Created Life is not for the faint of heart. If you show up, tell the truth and do the work, your life will change. It's a potent combination of strategies, expert coaching and community support that creates results. Working with Sandi has changed my life."
"If you want to go fast, go alone. If you want to go far, go together."
"There are a LOT of folks out there who will tell you that they'll help you get your idea off the ground. Most of them are charlatans who never made a measurable difference in my journey. Sandi is on a whole other level to all those gurus. Hell, she's in a different solar system than all the other folks I've ever come across in the coaching space.
She has the depth of experience, the grounded nature of being not-35, the straightforwardness of someone who has Handled Shit for years, and the delightful enthusiasm of someone who is still passionate about this work even after doing it for many, many, years."
What you'll learn and experience during RESET 2023 is worth thousands of dollars.
Your investment is small in comparison but these two days will have a huge impact that will continue long after the event is done.
The teachings of RESET 2023 are based on over twenty years of training and experience as a professional coach, thousands of hours of coaching (both one-on-one and group programs) as well as observed application in the lives of thousands of women.
Women just like you have said...
"I achieved my first two goals in somewhat surprising ways. This work is magic. The power of this community is amazing. I would pay $10K just to be in the group! " 
"Sandi is the BEST coach I have had in my life. I love how she shows up and tells me what I need to hear. I love how she coaches. She is the one person that tells me how it is. I truly appreciate her and I know I will get where I want to go with her on my side. 
"Sandi has created an incredible program leading women to create the life they dream about. It is worth the investment and I encourage any woman who is ready to step up, to do so."
You belong to the future.
Living a created life is the path we walk - together.
If you know that ...
there's more to life than what you've experienced

your dreams and desires are demanding attention
RESET 2023 is where you need to be on March 4 + 5, 2023.
Say yes NOW + claim your spot!
Access to live sessions
RESET 2023 Workbook
Access to live sessions
Event recordings (within 30 days)
Bonus Session

BONUSES:
"I do not endorse a lot of people. I am extremely discerning, but this I know to be true... if you desire FREEDOM from worry, self-doubt, under-earning, co-dependency, etc., Sandi is the coach for you.
If you desire more joy in your life + business, Sandi is the coach for you. If you are sick and tired of settling for the crumbs of your life + business, Sandi is the coach for you.
If you desire to experience the love + support of sisterhood and community in action, Sandi is the coach for you."
Here's what life looks like after you begin living a created life:
You become more confident about your life choices.
You have a personal recipe that works for everything from daily tasks to bringing your dreams to life.
You have more time to do the things you really want to do
You no longer tolerate what drains you.
You spend more time creating and less time judging yourself when you slip!
You make decisions with greater ease and confidence.
Your new, more aligned self becomes stronger than your saboteurs.
Your vision for the future is alive and real!
Why You Should Register Today
Life is always throwing down its challenges and the past two years have had their fair share.
Let's face it, life challenges are ongoing but they don't have to stop you from creating what you want in your life.
This is the perfect time to begin living a created life because while we can hope for things to be easy, life has a way of constantly surprising us.
If you start now, imagine the ease you'll feel when these life circumstances pass!
"We all have reasons for not following our dreams, but our reasons won't fulfill us when we die." 
What has waiting cost you in the past?
There is no wrong time to start anything new in life. Don't fall for that trap.
There's only now.
Living a created life is a practice that will change your life if you're willing to show up, tell the truth and do the work.
Right now, is the best time to put yourself first.
Right now, is the perfect time to focus on your future.
Right now, is the ideal time to create more of what you want.
Now is the time to say YES and claim your spot.
Frequently Asked Questions

Sandi Amorim is a Master Certified Coach, founder of the Created Life Academy and author of The 100 Day Promise.
She has spent over twenty years studying what keeps us stuck, what makes us tick, and most importantly, what helps us thrive. Since 1997 she's been obsessed with human development and has trained in Solution Focused Coaching, Neuro-Linguistic Programming (NLP), PSYCH-K, Accelerated Evolution, Peak Performance, and Positive Intelligence.
Coaching women around the world in groups, one-on-one coaching, online programs, live workshops and international retreats is her passion. is the founder of the Created Life Academy, aut and the new Living a Created Life online community that provides a transformative environment of coaching, connection and support to women who want more out of life.