Stop tolerating what drains you.
Start creating more of what you want in life.
Founder of the Created Life Academy + Author of The 100 Day Promise
Hi, I'm Sandi.
I'm a woman who's been her own boss for over twenty years. I attribute this to my Aries nature that's never done very well at following the rules!
I've known heartbreak, experienced loss, and had my most creative and successful years in business in my fifties.
At 57, I've become the coach I wish I'd had in my forties, and that's why I'm passionate about supporting women age 40 and beyond.
I work with women who cringe at the word midlife, not because of their age but because of what society says about their age.
What if we could start a new conversation about this stage of life?
What if we talked about thriving instead of retiring?
Can you imagine?
I can, and I know I can help you thrive in the areas that are important to you!
I have a passion for you to experience more love and freedom in your life.
We'll get there by going deep.
Asking those painful questions that demand our attention.
I LOVE asking those questions; the kind that get under your skin and help you take the first step - telling the truth.
Whether you realize it or not, that's exactly what the soul is yearning for – to be explored.
To be seen.
To be healed.
I've been where you are, and know what it takes to heal.
I've wanted to ditch the job, the business, the relationship...
Honestly? I wanted to pack a bag and take off, leaving all my troubles behind.
But I also know that wherever you go, there you are.
And there I was, having to face the shit that was weighing me down.
The good news is that facing it led me to the best years of my life, and the creation of the Created Life Academy.
It led me to rediscover that I LOVE breaking down and dissolving outworn, toxic patterns and beliefs.
We'll find them, thank them for the lessons they taught us and then politely…well, maybe not so politely…tell them to shove off.
I've spent twenty years studying what makes us tick, what keeps us stuck and most importantly, what helps us thrive.
I offer my experience to you in service of your freedom.
I'll go in gentle...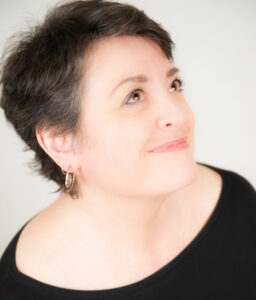 but then I'll lead a search-and-destroy mission for what's no longer working, forging the path to a new future.
This won't be comfortable, in fact, this might be painful.
At times, you may feel as though you're being turned inside out.
You're going to shed your old skin and witness the reveal of an ecstatic, ALIVE underbelly that's been yearning to be exposed.
The question is – are you ready?
Because I promise you that the world is.
The world NEEDS you – needs that truth that's simmering and ready to erupt, just below the surface. Needs your authenticity. Needs the highest, most exceptional version of YOU.
I will challenge you and drag you to the depths for your liberation, and I REFUSE to apologize for that commitment to your greatness!
You'll come to love the radiant fierceness of my coaching style. Because it's all love.
ALL OF IT.
You won't see it coming, but you'll feel it leave you. You'll feel the weight lift. You'll see things more clearly.
You'll act from a place of freedom rather than toleration. More importantly, you'll know – you'll feel it in your bones – that you are not your stories.
You are NOT your stories.
If you're ready, I'm here to help you rewrite them, trading them in for stories that make your heart sing.
I'm not for the faint of heart or excuse-loving folks.
When you work with me, it will get uncomfortable, but you'll have a champion for freedom on your side, loving you more than you'd expect and kicking your ass when required.
I'm a volatile mix of loving and fierce.
Let's use that to your advantage.
Contact me directly:
Let's talk about where you're stuck and find a way to move forward.
Email: info@sandiamorim.com
Telephone: 808.707.0540
* For the detail-oriented.
My passion for personal growth has led me to years of study and training, including the following:
Solution Focused Coach
Certified NLP (Neuro-Linguistic Programming) Practitioner
Desire Map Master Coach, Facilitator + Mentor
Accelerated Evolution Master Coach
Psych-K Facilitator
Positive Intelligence Coach
I've worked with thousands of women one-on-one, as well as in group formats, and international retreats. I'm well past the 10,000 hours believed to be the threshold to mastery, and I'm not done yet.