August 29 - November 18, 2022
With Master Coach Sandi Amorim
Cosmic Creation Begins with Saying "Yes".
The adult thing…the proper thing..the "life full of responsibilities" thing…yeah, sometimes it's not all it's cracked up to be, is it?
But let me say, you've been doing a beautiful job. You've made the people around you feel loved, you've risen to the occasion with each and every gritty challenge that crossed your path, all while you've played caretaker, homemaker, business creator, and every other role that's been asked of you…hell, you haven't even cashed in those vacation days.
But all of that has come at a price (metaphorically and literally).
It's meant having to ignore that little voice that keeps welling up inside you.
You know the one, it usually strikes at about 3 a.m, while you're scrolling through Netflix, trying to find something you haven't seen, wondering why you can't sleep when suddenly it whispers…
"Pssst…let's go to Rome this summer"
"Psst…let's finally write that book"
Or
"Psst…you know that thing we've been doing for everyone for free? We could probably charge for that"
And for a second, your heart races, and those butterflies start-up and there's hope and possibility, that is until you remind yourself…
It's too late.
You missed the boat.
If you were that kind of person you would've done it by now.
(insert reason why your dreams should die a quiet sad death here).
But here's the thing, I love you too much to let it go down like that and If there's anything we've learned it's that life is short and unpredictable. Sometimes you've got to choose that you're not going out with any regrets. And the beautiful thing is, you don't have to do it alone.
A three-month program designed specifically to help you cross that big, juicy, joy-filled goal off of your list (while learning how to cross all those other items, too).
Three months, long enough to complete your goal from end to end, and likely much much shorter than the amount of time you've already spent telling yourself that you can't.
And it starts by focusing on four major pillars that change everything.
Now, I'm going to leave that cliffhanger there for a moment because before I go into those pillars, it's time for some brutal (yet loving) honesty.
Your vision board is oh-so-pretty…but it's also not going to do crap on its own. The intention and vision need to be paired with a solid method and a belief in yourself.
It was a journey that I had to figure out for myself, after not trusting my own intuition time and time again, and let me tell ya…I'm still icing some of those burns.
But once I got radically honest with myself, I discovered not only did I know exactly what I wanted, but I knew exactly how to get it. .
Sometimes it looked like taking my parents on the European trip of a lifetime (despite the fact that I had never been a saver), other times it looked like creating the dream program that was just as fun launching as it was to run. No matter what I chose to put my energy into, it had one mandatory qualifier:
It had to light a fire under my ass.
Because here's the big spoiler: if it's not something you genuinely want to do for you, not to prove anything or become worthy of anyone…simply because you really want it, then it's not worth it.
And if it's not worth it, then odds are you probably won't do it.
What was left underneath all the pain was power, wisdom, and the truth of who I was.
So this is the moment when I invite you to become my POD (Partner in Doing). The moment where I ask you to trust yourself, trust what you really want, and trust that yes…the time really is right.
In Cosmic Creation, Doing Looks Different
And full disclosure, it isn't always sexy but damn is it fun. Getting a nice hard look at the thing that's been keeping you stuck, overcoming it, and being able to move on from one dream task to another? That's a thrill like no other.
But it requires the right pillars.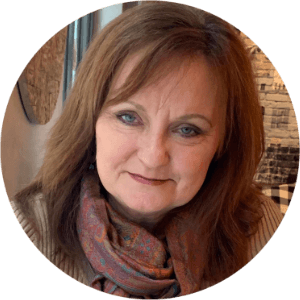 - Leisa Ashbaugh -
"I cannot recommend this program more highly. One of THE BEST programs I have done in years (and you know I do a lot of programs.) And for SURE one of the most valuable online programs I have ever done. The value to price ratio is ridiculous and I told Sandi she should charge way more."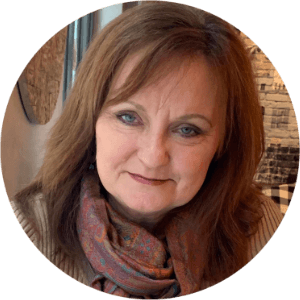 12 Weeks, 4 Modules, and the Joy of Finally Doing THE Thing
The Cosmic Creation program guides you through 4 modules that you can learn, live, and repeat no matter what goal you have your eye on next.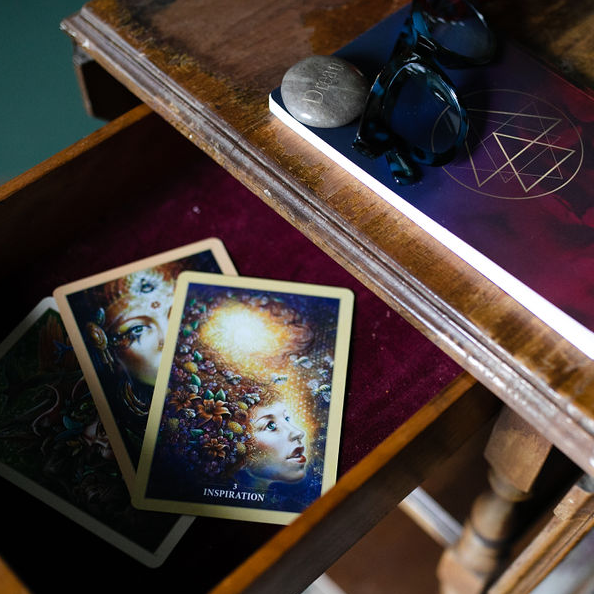 Getting you off of the never ending project carousel and into something that actually feels…well…fun.
Let's take a brief look at what the "goal/project setting" cycle usually looks like. You choose something you want to accomplish because a) it will get you cookies (read: Love, money, adoration, or all of the above) and you put your blood, sweat, and tears into it…it's a gross analogy, but it works, for the short term at least. Because what's waiting on the other side of the win is massive burnout just waiting to strike.
You poured all your energy into doing the thing, likely not enjoying the process, and now there's nothing left in you to actually live it. So the next time you face a big goal you find yourself thinking "is it really worth it?" and honestly, I can't blame you.
But here's the thing, it's entirely worth it if you choose a goal that's just as fun to work to as it is to achieve. Now that may sound very "spoon full of sugarish" to you now, but really, there's some solid logic behind this.
By choosing a goal that pours into your cup, you've got more to pour out in return (without having to crawl your way across the finish line). The process of creating this mindset is exactly what we dive into together in the formulation model. By looking closer at what it is you truly want, what you want it to feel like, and how you want to go about creating it we can build out your own process that feels energizing rather than draining.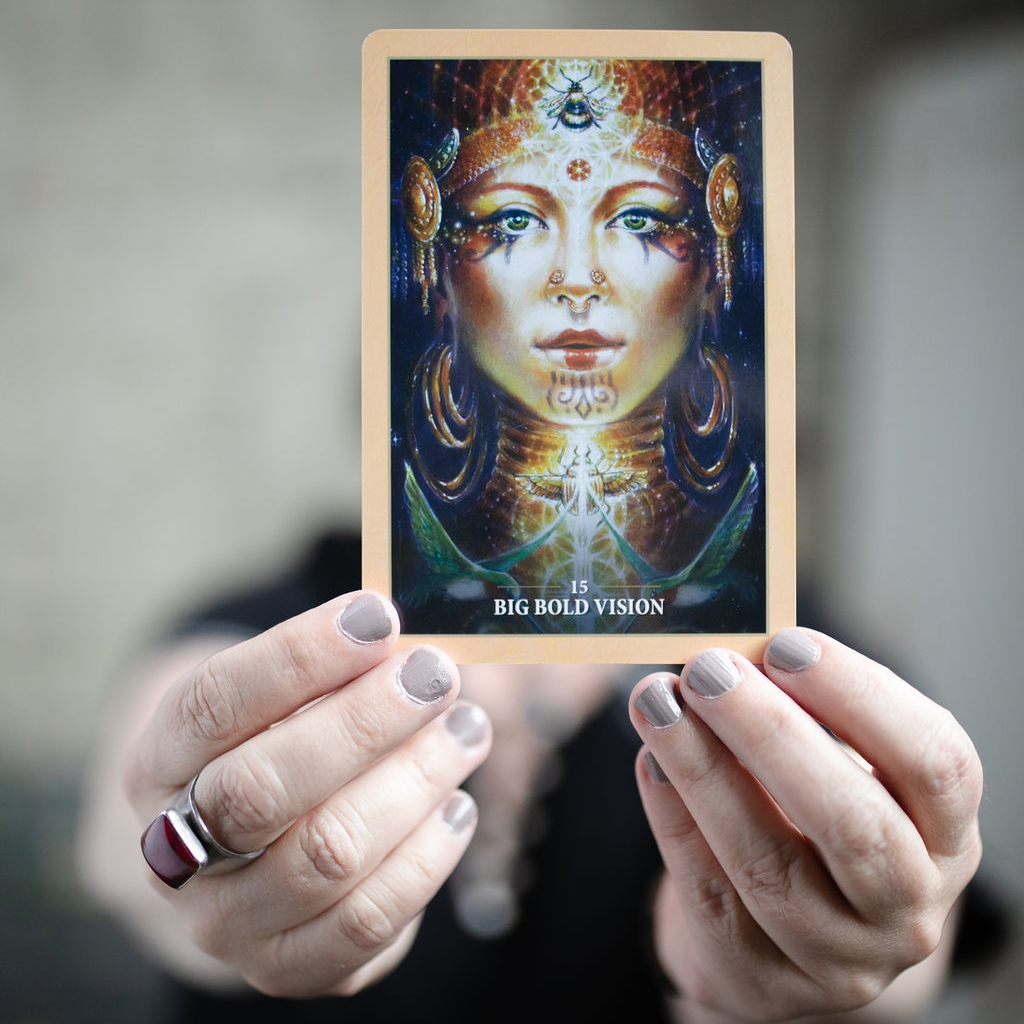 Creating a plan that won't require waking up at 4 a.m or building your own cloning machine.
How do you eat an elephant? Well…hopefully, you never have to but if you did, this would likely be how. Piece by piece.
And when I say "Piece" I mean lil, tiny, baby bites. Like, chihuahua bites.
Because here's what it tends to look like when we don't…we go and make these big, hairy, unrealistic goals all without considering what our actual day-to-day life looks like (there's that burnout from above sneaking in again).
So we are exhausted when we do accomplish the task, and if we don't? Let's just say it isn't the biggest self-esteem boost you can ask for. In fact, it increases the chance that you say "to hell with this" and give up altogether. Not exactly what we're going for here.
Instead, we look at what you can accomplish today. One small thing at a time, and if you feel like doing more, have at it…but the process here is simple, accountability, the joy of crossing something off the list and breaking through your own resistance without even realizing it.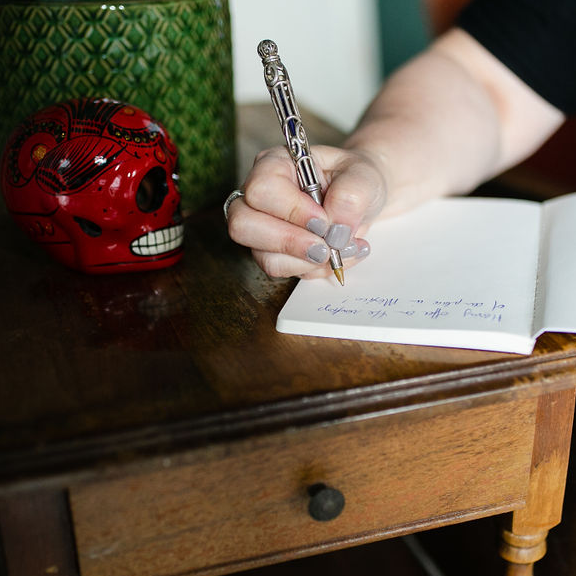 Creating the time you need by utilizing your "no" (I mean really utilizing it)
Concentration sound like a cakewalk? Good, because things start to amp up when we hit integration.
Let me clue you in on the four-letter word that makes things challenging at this point: boundaries.
Because protecting your time and energy and spending it on what truly matters to YOU, is always much easier said than done. You've spent years carving out your identity as the caregiver, the supporter, and the leader…so suddenly prioritizing yourself and sticking firmly to your "nonnegotiables" isn't an overnight process.
It's completely normal to feel that way. However, what's the cost of staying there?
When we enter the integration phase we will be looking at where those boundaries may have slipped, where last year's boundaries may need updating, and which boundaries were never correctly set in the first place.
Don't worry, we'll get into how to make it easier (without the crippling fear that you'll be letting everyone down and will suddenly be unlovable). Because while creating boundaries may be your business, what others think of them is not.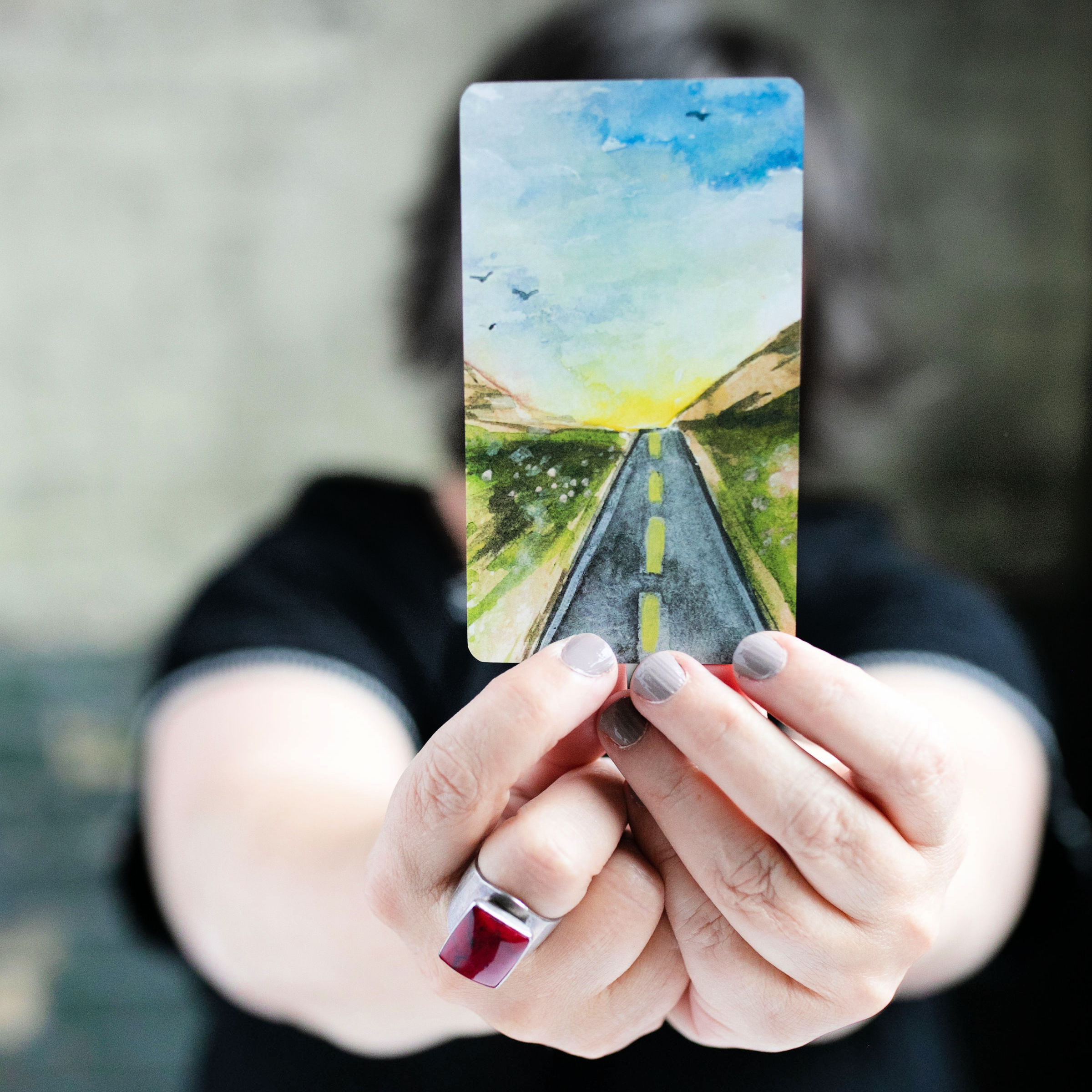 Embracing the process so it's one you actually want to repeat (which means getting even more done).
Okay, so it doesn't end with an "ion" but Momentum is just as crucial as any other module we'll get into together, and is possibly the most important piece of the puzzle. That's because it involves doing the one thing we tend to skip: celebrating.
Yes, as in…drop the mic, pop the bubbly, "LOOK AT WHAT I JUST DID" level celebration. And there's an art to this.
Because without stopping to look back at how far we've come and what we've accomplished along the way, our focus tends to be in the wrong area:
How much money we wanted to make,
How many pounds we wanted to lose,
How fast we wanted to cross the finish line.
Instead we really should be looking at the mountains we climbed, and the demons we faced to get to where we are. Because the energy surge that comes from fully seeing what we're capable of provides the exact kind of momentum needed to make the next big thing happen and the one after that. Because suddenly…you feel capable.
It's in this magical headspace, where we aren't fixated merely on the outcome, that we become truly unstoppable.
I'M READY TO SAY YES TO THE THING I REALLY WANT AND ACTUALLY GET THERE IN 90-DAYS.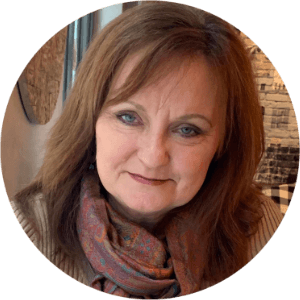 - Leisa Ashbaugh -
"I cannot recommend this program more highly. One of THE BEST programs I have done in years (and you know I do a lot of programs.) And for SURE one of the most valuable online programs I have ever done. The value to price ratio is ridiculous and I told Sandi she should charge way more."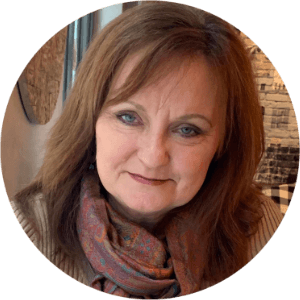 August 29 - November 18, 2022
What's Included in the Program:
2 Live Calls to inform + inspire
1 Coaching Gym to get support + keep you going
1 Co-Working Session to get it done in community
1 Q+A Hour to get your questions answered
Livestreams to set up your week + light a fire under your butt
Worksheets to reveal the truth + inspire new actions
Private Facebook Group to share + connect with likeminded supernovas
Conversations + Prompts to help you show up + do the work
YOUR INVESTMENT: $997 USD
All The Magic Of Cosmic PLUS...
1:1 Coaching Calls with Sandi for supernova power (that's 3 private calls, Value $1500)
1 Bonus Coaching Gym to energize + accelerate
1 Bonus Co-Working Session for velocity!
1 Snail Mail Gift to surprise + delight you
YOUR INVESTMENT: $997 USD
​​This is the part where I list off my credentials so you can feel more justified in your choice to join me on this journey…so here we go…
I'm a Master Certified Coach, author of The 100 Day Promise, and founder of the Created Life Academy. I've spent over twenty years studying what keeps us stuck, what makes us tick, and most importantly, what helps us thrive. Since 1997 I've been obsessed with human development with training in Solution Focused Coaching, Neuro-Linguistic Programming (NLP), PSYCH-K, Accelerated Evolution, Peak Performance, and Positive Intelligence.
I've helped guide thousands of women (including myself) one-on-one, as well as in group formats, online programs, live workshops and international retreats on the path to creating a life they truly love.
Now here is the thing…that journey starts with acknowledging that you didn't need to know any of that. You didn't.
Because when it's time for a change, and that little voice inside has gone from a whisper to a joyful yell at the idea that you FINALLY get to do something for you… really, what credential can compete with that?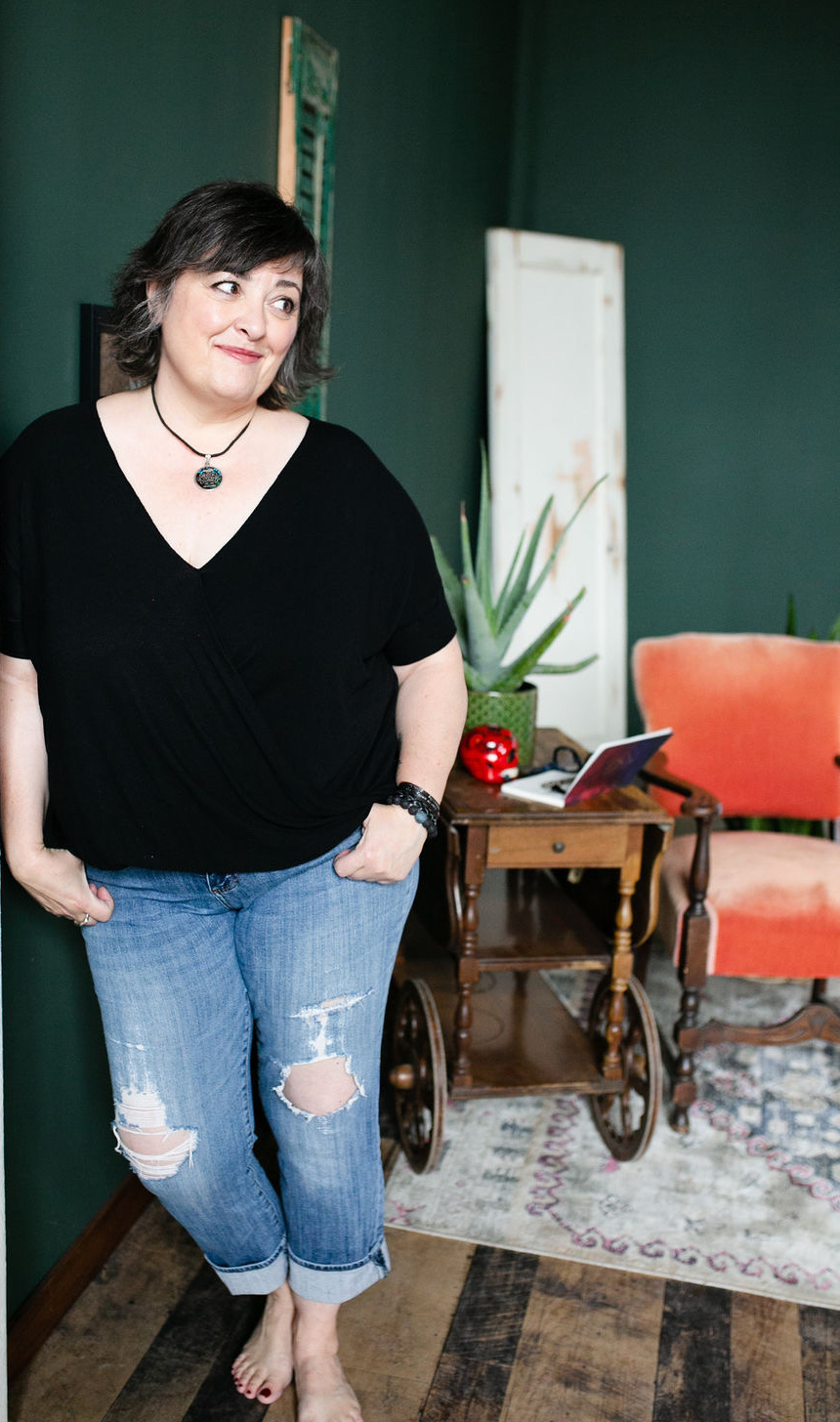 These 90 days will pass, and whether you join Cosmic Creation or not, I promise you it will be filled with unexpected surprises (the good and the bad). I know that' because that's how life works.
This is exactly why I encourage you to stop waiting for it to be a perfect time and start deciding that it's a perfect time.
We can create our next round of excuses, or we can create something that really turns us on, and that's a choice we get to make each and every day.