Are you where you want to be?
It's time for you to finally do what you want to do. 
It's time to make the changes in your life that you've been wanting but just haven't yet for one reason or another. 
You've told yourself your desires can wait, what you need can wait, and I just want to know… what happens until then? 
Until you get permission from someone else? 
The only person you need permission from is yourself.
Until tomorrow?
We're not about waiting until tomorrow because who knows if we actually get tomorrow. We think we have all the time in the world, but do we though? 
With that thought in mind, shouldn't we step out of our comfort zone and declare that our time truly is now? That we're not waiting for anyone because the one we've been waiting for is actually ourselves?
The phrase time is ticking is thrown around like candy when it comes to our biological clock (thanks patriarchy) but what about when it comes to us living the life we've always wanted?
Whether it be that business idea that's been itching to come to life or making that big move to a dream location or something entirely different.
Maybe it's something as "small" as making the decision to dye your hair that fun colour you've always desired. 
(side note: There are no small decisions, just people who make you feel small for wanting them.)
I'm not saying it's as easy as flipping a switch because it's not. It takes courage, and time to get to where you want to be. 
Isn't it time you said "hell yes" and stepped into the life you've been dreaming of?
That's exactly what we're going to do in The Incubator.
We're going to take an in-depth look at what you've always wanted but haven't prioritized in your life. 
But we're not going to just talk about it.
We could talk all day about our wants and needs but we're going to go a step further.  
We're going to make a plan to turn those dreams and desires into a beautiful, new reality and you will be supported every single step of the way. 
And then, we're going to show up to bring that reality to life.
We're on this journey together for the long haul.
I'm not just going to encourage you for the first few months and then slowly start dropping off the face of the earth. 
I'll be right there with you, guiding you when you need, and cheering you on every step of the way - for nine whole months.  
The Incubator is for you if you are bone and soul tired of putting aside your own wants, desires and needs because you have put everyone else first. You've held your desires at bay because you thought everyone and everything else was more important and they are absolutely not.
You deserve to have those wants and desires fulfilled and if you are tired of putting off until tomorrow, then I would love for you to join.
No, it won't! Everyone will win when you take the best care of yourself and you reclaim your power. When you say yes to those things you desire, you will watch everything begin to fall into the order it should be.
Our bodies are our vessels and they carry every single thing that we pour into them. All the good, the bad, and the downright ugly. Let's change that.
Let's ready ourselves to receive the good and deflect the negative because it has no place in this beautiful life we are creating.
Let's give ourselves the grace and break we omit because we need it.
We need it because we are so often running a mile a minute (or faster) and that just wears us down until we just don't have the energy to even think about changing our lives.
12 Weeks, 4 Modules + the Joy of Bringing
Your Desires to Life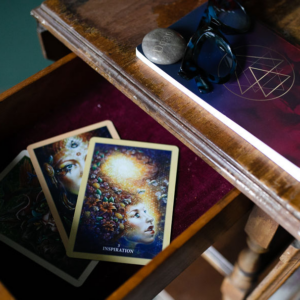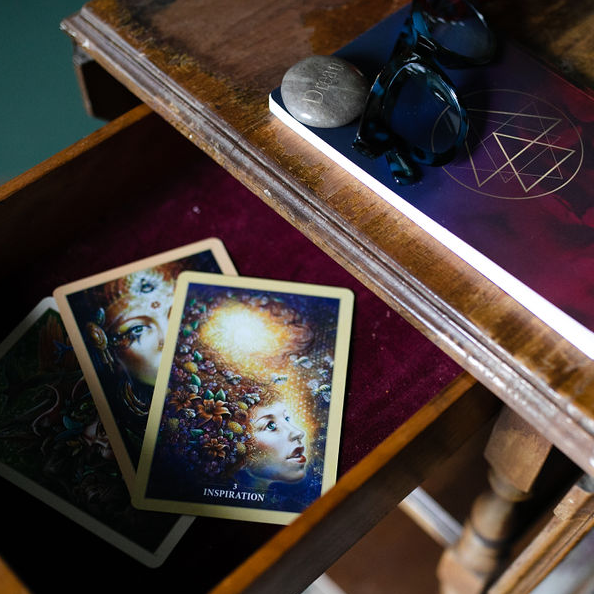 What is your innermost desire? What do you long for? 
This is your time to be honest with yourself about what you want the most in your life - and why. 
It has to be intimately related to your values, and so meaningful it will catapult your life to the vision you've had for so long.
Now that you've put a name to that desire, what's standing in your way?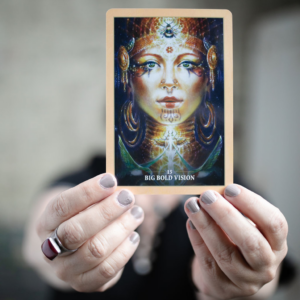 What's calling to you from the future?
It's time to blow a kiss goodbye to the past and walk into a future that is so much better than where you were.
You've declared that this is a new season and a new step on your journey so let's lean into it. 
You are in control of your life. It's time for you to step fully into your power and create the life you want.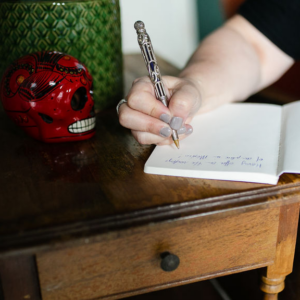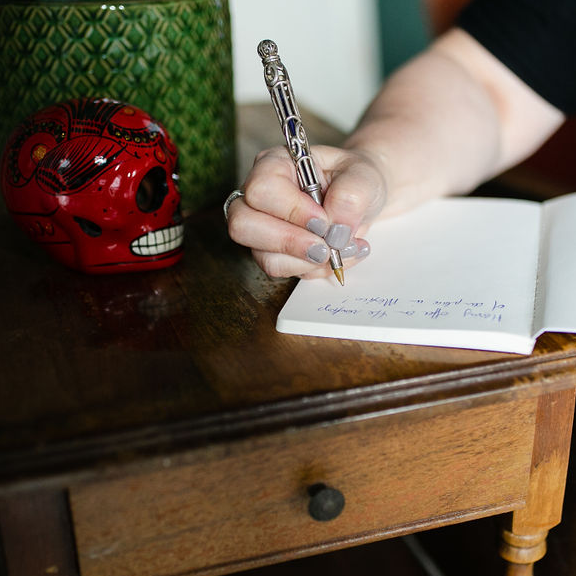 What will you leave behind?
You can't create the life you want if you are at full capacity with all the baggage you've been carrying.
Those bags from the past need to stay there because they have no space in your future.
You can't open yourself to receive if the past is hanging over you. 
This is about learning to let go of what you don't need and learning how to receive... from a place of gratitude and integrity.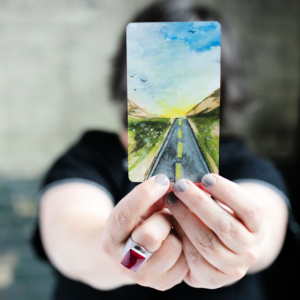 How will you embrace your new future?
You've declared it, you've opened yourself to it and now it's time to connect all the dots and watch it come to life.
This is where you lean into your values, speak your desire and show up fully to create a new and beautiful future.
Expect the best outcome and that is what you will receive. Things might look the same on the outside, but inside?
You'll be feeling a whole new way. 
Action is alchemy. No action, no change.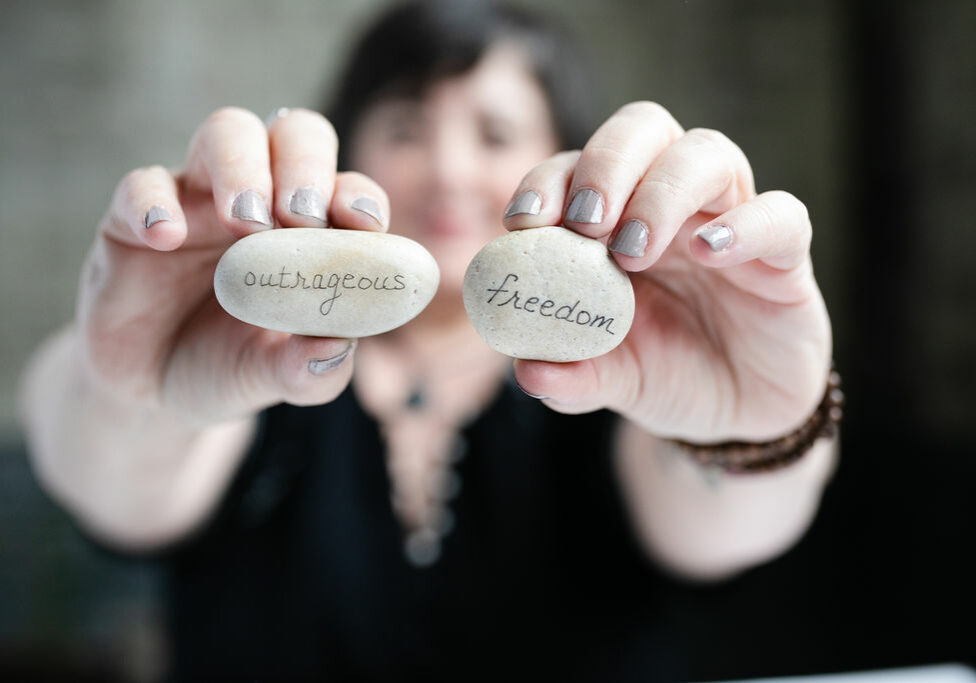 I designed the Created Life Academy to help women like you stop tolerating the things (and people!) that drain your energy so that you can start creating a life you love – on your terms.
The Created Life is a commitment to yourself and your future and it has one side effect…
You become unapologetic.
Your values, dreams, and desires become your focus and you stop worrying about what others think.
You claim what's yours.
Living a created life takes...
Commitment
Once you say yes, you're all in. That's going to take focus and discipline, as well as love and compassion. You'll have to be relentless about your desired future. You might have to do the work after your day job or when your kids are asleep. No excuses or stories about why you can't. If your excuses have stopped you thus far, the Created Life Incubator will be perfect for you because we'll work on your mindset as well as your emotional well-being. Your commitment (and the amazing community) will carry you through when you don't feel like showing up.
Truth
If you want something different in your life, you're going to have to tell the truth about what's not working. This can be terrifying. You might have to let go of people, relationships, beliefs and stories that have kept you small. You'll have to dig deep to find the courage to tell the truth, but as the saying goes, you will set yourself free.
Investment
The life you say you want is going to take an investment. The truth is that people mostly don't show up for themselves unless there's a sense of urgency. I want you to have the future you desire, and the Incubator is worth every penny when you show up and do the work. I speak from over twenty years of training and experience, as well as thousands of hours coaching women just like you.
It's time to say YES to bringing your desires to life,
and here's how you can do that: 
What's Included in the Incubator:
The Calls:
1 Monthly Workshop to introduce each module
1 Deep Dive to go beyond the surface
1 Coaching Gym to support your ongoing movement
1 Pause for rest, self-care, catch-up
Monday Livestreams to inspire + set you up for the week
Resources to help you uncover the truth + inspire new actions
Private Facebook Group to share + connect with like-minded women
Conversations + Prompts to help you show up + do the work
YOUR INVESTMENT: $997 USD
All The Magic Of Creator PLUS...
Monthly 1:1 Coaching to support + accelerate (value $1000)
Freedom Session with Sandi to clear a path to your new future ($1000 value)
Gift in the mail to surprise + delight you (priceless!)
Offer limited to 10 women
YOUR INVESTMENT: $1997 USD
Frequently Asked Questions
These twelve weeks will pass, and whether you join The Incubator or not, I promise you it will be filled with unexpected surprises - because that's how life works. This is exactly why I encourage you to stop waiting for someday and decide, today, that it's the perfect time to bring your desires to life.
You can create your next round of excuses, or you can create something that really turns you on and lights up your life.