With Master Coach Sandi Amorim +
Web Designer Alex Reyes
no bs strategies that work - in life + business!
Does personal development sometimes confuse you?
Does the idea of working online both terrify and excite you?
Then you've come to the right place.
Over the past twenty years, I've spent a lot of time, energy, and money on personal growth, training, courses, apps, plug-ins, and software, sometimes never understanding how to apply it or use it in real life.
It was so frustrating until one day I realized I had a secret weapon...
His name is Alex Reyes, and he's been the tech ninja + strategist I've worked with for the past ten years.
I call him my secret weapon.
In the beginning, I often waited too long to ask for his advice about what I needed to buy or install for my site.
This led to spending a lot of time and money on things I didn't need.
The day I gave up feeling stupid about technology and started asking his advice about everything tech-related, two things happened:
I saved a lot of money on things I didn't need!
I began wondering how we could help others by sharing our experience as online entrepreneurs.
In our conversations, Alex and I inevitably talk about the confusion people new to the online world experience when they're faced with the overwhelming options available.
We hear it from our clients all the time.
The slick sales pages and skillful copywriting make you feel like you absolutely have to have whatever it is they're selling, but the truth is that so much of what's sold online is a waste of money - all smoke and mirrors.
Between slippery marketing practices and manipulative use of language (hello, pain points and emotional triggers), it left us asking ourselves...
That's how we came up with the Wake-Up Call, a free monthly conversation that shares our no BS perspective on the online world as well as practical solutions - that actually work!
One of our favourite things to do is look at aspects of the online world (both tech and personal growth), pull back the curtain, and share what we've learned in over 30 years of combined business experience online.
It's time to put that to good use to help you make better choices with your time and money.

"These calls were pivotal for me back when they first started them, so I'm really glad they are back at them now! The "Wake Up Call" with Sandi & Alex is a free thing they put on to dispel all the f*ckery that abounds in the online biz world and talk about what's actually working." - Kate Galliett
Join us for the Wake-Up Call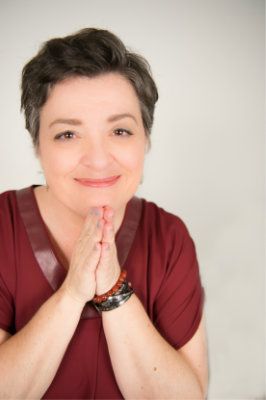 You may know me as a master coach, creator of the Created Life Academy, and author of The 100 Day Promise.
I have a passion for personal growth, entrepreneurship, art, writing, books, salted dark chocolate, and walks along the river with my dog, Dudley.
Go deeper still and you'll find a passionate truth-teller taking a stand for freedom - yours and mine.
My top three core values are freedom, integrity, and creativity.
You may have heard of my tech ninja skills and my knowledge of business and marketing strategy. I have been doing this for ten years and I've learned a lot along the way!
I also love videogames, and I'm always finding new ways to learn from my digital adventures.
But above all, I help amazing people achieve their online goals by building websites that wow their audience and allow them to pursue the life they want!
My top three core values are freedom, creativity and justice.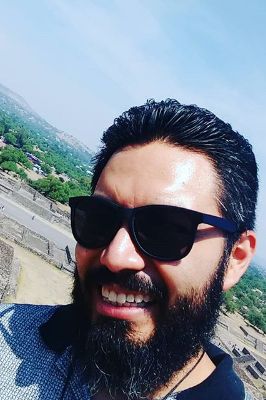 Tuesday, October 6, 2020
2:00 pm PT / 4:00 pm CT / 5:00 pm ET